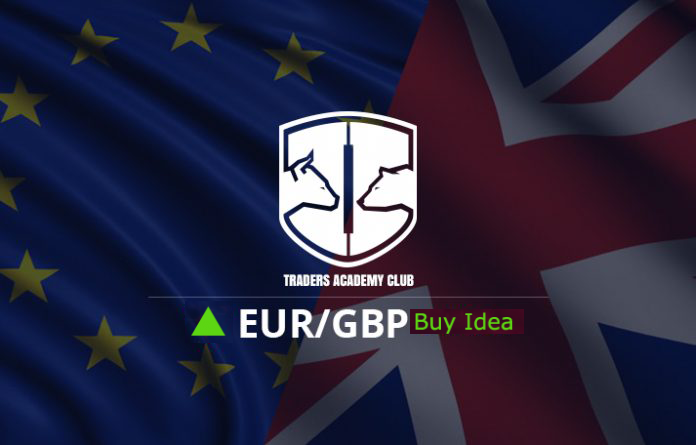 Hi Traders! EURGBP forecast follow up and update is here. On July 20th I shared this "EURGBP Technical Analysis and Forecast" post in our blog. In this post, let's do a recap of this setup and see how it has developed now. If you would like to learn more about the way we trade and the technical analysis we use then check out the Traders Academy Club. Spoiler alert – free memberships are available!
My Idea
On the H4 chart, the price which is moving higher has created a bullish trend pattern in the form of three higher highs, higher lows, we may consider this as yet another evidence of bullish pressure. Generally, after a bullish trend pattern, we may expect corrections and then potential continuation higher. In addition to this, the ADX indicator gave a bullish signal here at the cross of +DI (green line) versus -DI (red line) and the main signal line (silver line) reads value over 25, we may consider this as yet another evidence of bullish pressure. Also, we had two strong resistance zones and the price which was moving higher has broken above both these zones and is holding above them. Currently these two strong resistance zones are acting as two strong support zones for us. Until both these support zones hold my view remains bullish here and I expect the price to move higher further.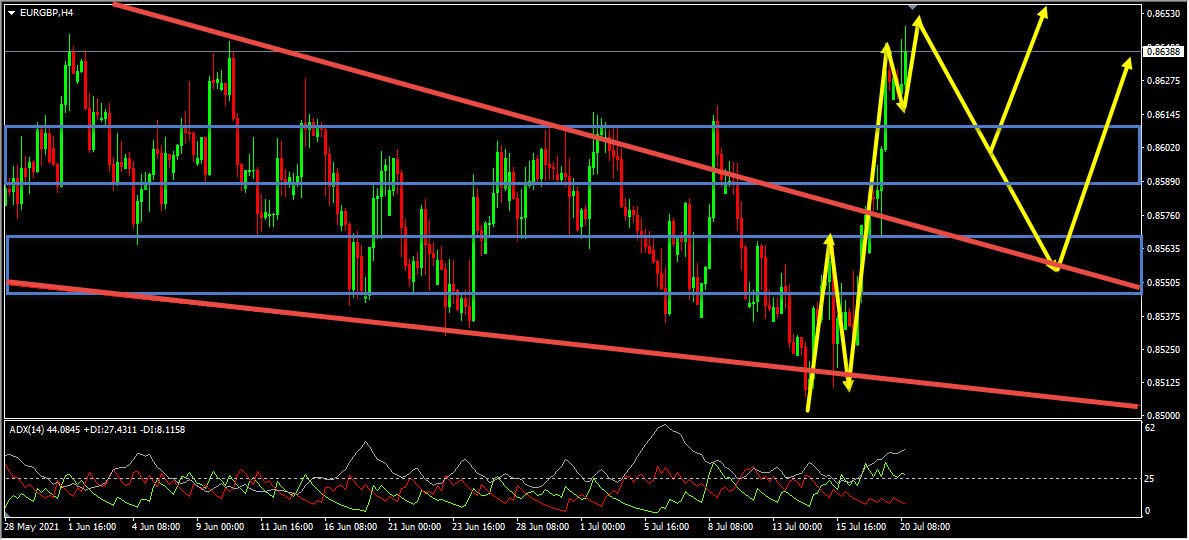 EURGBP H4(4 Hours) Chart

Current Scenario
Based on the above-mentioned analysis my view was bullish here and until the two strong support zones hold I was expecting the price to move higher further. The price action didn't follow my analysis here and this idea failed. The price which was moving lower reached the second strong support zone but the price didn't hold in this zone as I expected it to. The price then moved lower further and we got a valid breakout below the second strong support zone thus invalidating the bullish view here. My current view on this pair is neutral.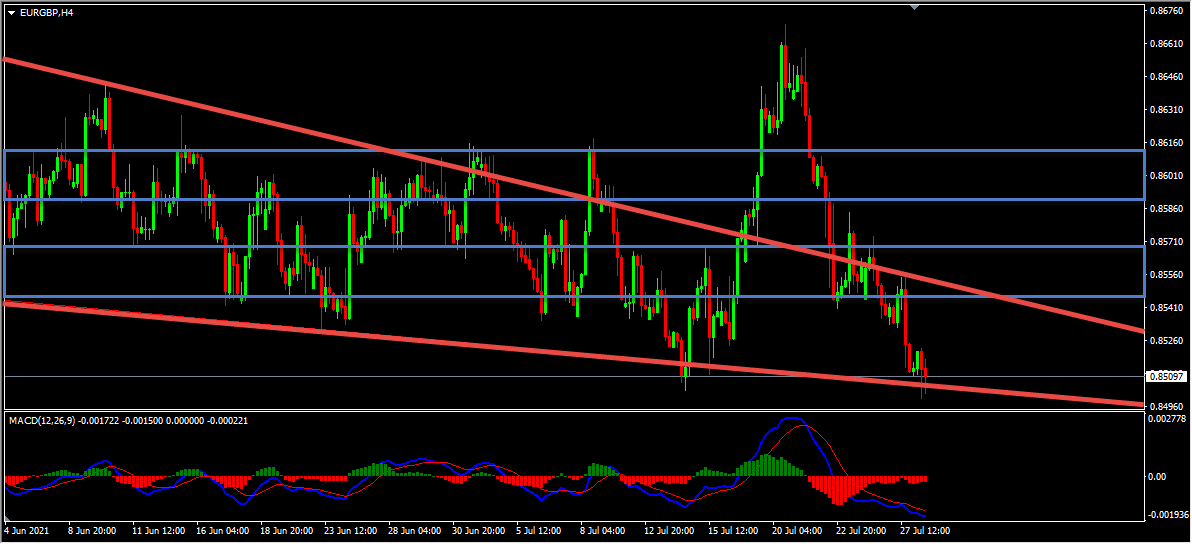 So traders, this is why I wanted to show this example to help you understand why we should always trade based on the facts and hints provided by the market and take the right actions according to that. Even though we had various facts supporting the bullish view, the price didn't hold in the two support zones as I expected it to and broke below them, which is a contradictory sign provided by the market opposing the bullish view. Also, you should keep in mind that losses are part of trading we can't expect every trade to go as per our plan and provide us profits. In trading, we can't avoid losses but in order to be successful in trading, we should know how to cut losses early and how to manage the trade when the price goes in the opposite direction.
Note: You can watch my webinar on how to cut losses early here
Not sure how to enter a trade? Spot reversals (bounces)? Not sure how to spot breakouts?
I invite you to

And improve your trading with us.
Also, you can get one of our strategies free of charge. You will find all the details here
If you have any further questions, don't hesitate to drop a comment below!
To your success,
Vladimir Ribakov
Certified Financial Technician