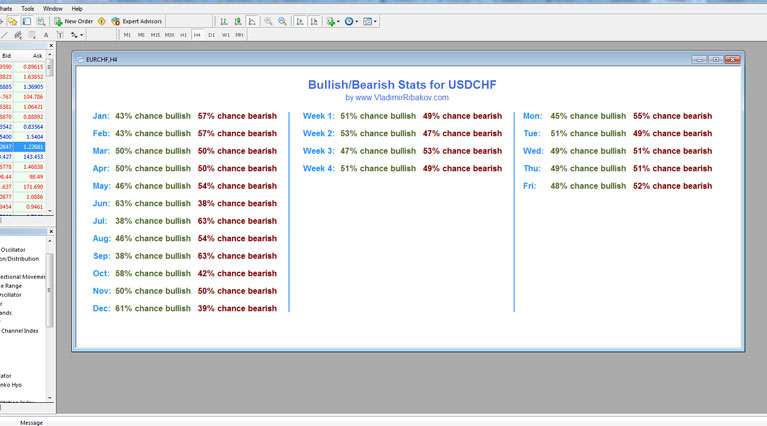 For the holiday season, I've prepared together with my team, a gift for you!
The MT4 indicator that you can download from the link below, is all about numbers and statistics:
The numbers will give you the full view on a possibility to have a bullish or bearish period. You will see the % for bullish\bearish move on the monthly TF, weekly TF, and daily.
I've also prepared a video on how to install and use it the best way:
Please note that the daily column you will see in the video is available ONLY for members of the Signals & Mentoring club, while all the other data is available to EVERYONE for free use.
Happy holidays!
Vlad & team