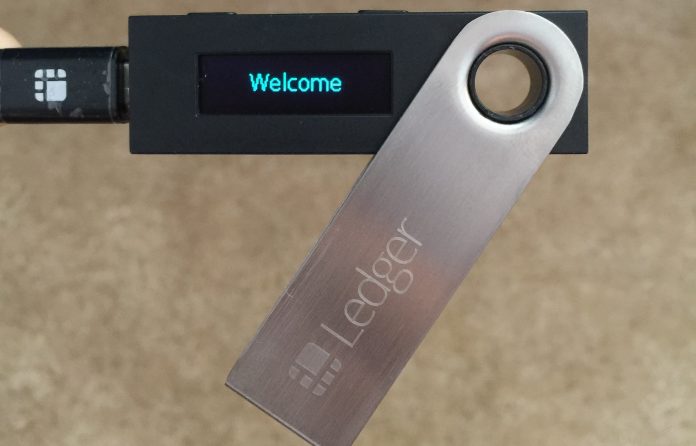 Hi Traders! Here I share with you my review of Ledger Nano S – Cryptocurrency Hardware Wallet.
A Cryptocurrency Hardware Wallet is a program used to send and receive cryptocurrencies on any computer or laptop. This is a powerful tool where you can keep your cryptocurrencies securely. You can keep your data's safe from hackers by using maximum security while making transaction and storing information offline.
One of the Cryptocurrency Hardware Wallet is Ledger Nano S which I tried recently and I just wanted to share my experience with you all.
As the name indicates it is very small in size and is conveniently shaped so that it is very easy to carry anywhere in the pocket or wallet. The next thing that attracted me is the outer cover of this device which is made of metal this makes it strong and we don't have to worry about wear and tear or any other damages.
This wallet comes with a screen where we can check the transactions and confirm using the physical buttons. It can be used on any computer or laptop regardless of malware infection. The other special features of this wallet is that it support multi cryptocurrency ie the same wallet supports muliple cryptocurrencies. It is very secure to use as the data's are very safely stored in a confidential environment and protected by the pin. You can use multiple apps and also you have an option to build your own app. The accounts are backed up so it can be easily restored whenever we wanted to.
The box contains Ledger Nano S, micro USB cable, instruction manual, Lanyard for wearing this device around neck, recovery sheet, one key chain and key ring.
This cryptocurrency wallet is very easy to setup (you will find all the instructions in the setup guide) and once it is set you can install an app and then you are good to go. It works on all operating system and also there is no additional software's or any accounts needed.
This wallet is very simple, safe, compact and most importantly secure. The price is affordable too and I would definitely recommend this to you as this will be a very useful tool.
You can purchase it here
I just tried this Ledger Nano S – Cryptocurrency Hardware Wallet and I thought of sharing my view on this with you all.
That's all for now. I will share my view with you guys again whenever I come across any other cool gadget related to trading.
Yours
Vladimir Ribakov