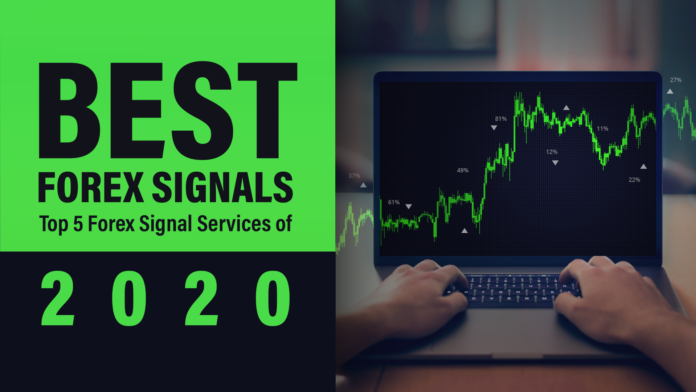 Throughout the duration of this publication, we will narrow down the top 5 forex signal services of 2020 while pointing out trading factors that you should seek out before committing your time and hard-earned money.
Now as many of you are familiar with, finding a consistent and successful forex signal service doesn't seem like it would be a complicated request to have fulfilled but unfortunately, that is not the case.
This is largely a result of an overpopulation of active offers already pending within the forex trading arena coupled with fraudulent signal service scams.
Despite our technological advancements, it may seem far more difficult for some traders nowadays to track down legitimate service providers than it had been a handful of years ago but that's just part of the game.
With an increase in competition comes an increase in confusion, an increase in misinformation, and more forex signal service opportunities than one would care to admit.
Nonetheless, we've taken the time to address not only these issues but have gone to share 5 of the best forex signal services along with crucial elements you should look into prior to commitment, so with that being said, let's begin!
What are Forex Signal Services?
Forex signal services are service providers that render forex trading suggestions.
Generally, forex signal services are operated by a sole or group trading entity.
When working with forex signal services you'll oftentimes receive trading signals that include the asset, trade direction, stop loss, take profit, and risk severity.
Risk severity in the sense that the signal generated is either of a poor, medium, to strong strength quality.
More often than not, forex signal providers operate with subscription-based services were traders must subscribe to a service or pay a monthly, quarterly, or annual fee.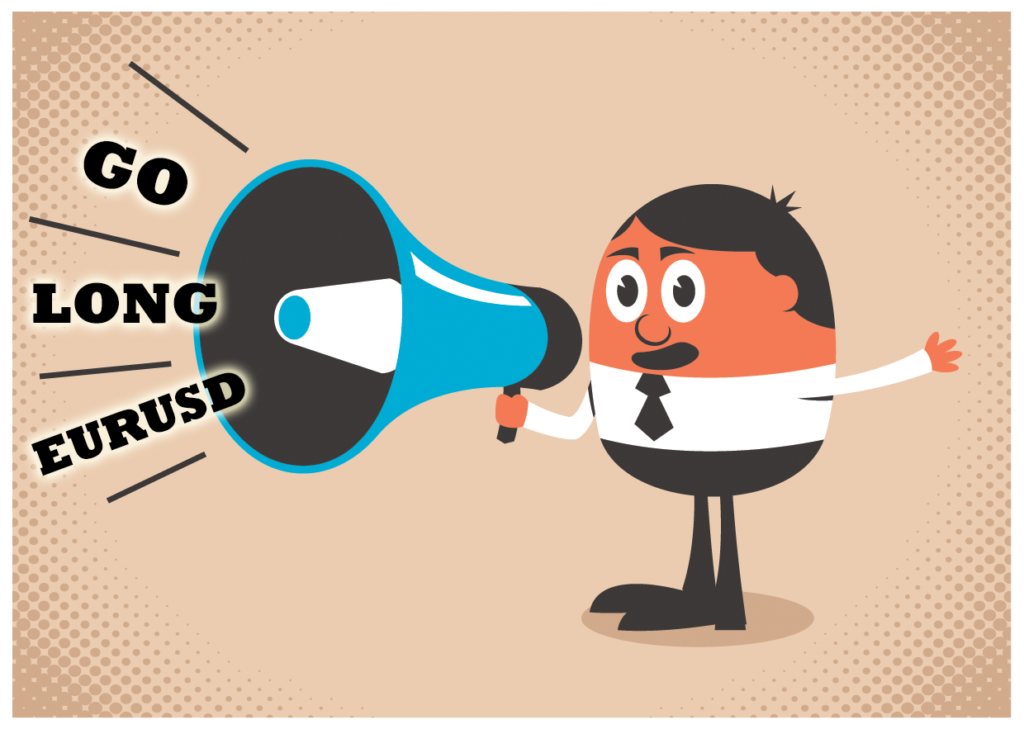 Signal mediums oftentimes used for signal delivery include SMS, email, live site updates, social media-based announcements, RSS Feeds, and Telegram alerts.
Oftentimes the signals generated through signal services are performed manually by traders although some signals may be generated in an artificial format such as an algorithmic-based trading system or a trading solution custom-built for certain trading parameters with specific functionalities.
Now that you have a better idea regarding the basics of forex signal services, let's point out what you should look for before committing your hard-earned money.
Traits to Seek Out with Forex Signal Services
When it comes to narrowing down prospective forex signal services it's imperative that you analyze transparency, trader reviews, and performance.
Transparency meaning that you can narrow down a specific entity or a corporate entity that is responsible for providing the forex signal service.
Oftentimes you can discover this information by navigating through the site's About Us, Contact Us, or Terms of Service pages.
Reading a good dozen or so trading reviews regarding a specific forex service provider is one of the best ways to better understand what you're getting yourself involved in.
While a service provider may appear to give you all the information you would need it is still important that you see how other traders' experiences have been along with the various pitfalls that they may point out regarding a service provider.
Last but not least we have performance, if the forex signal service cannot provide a transparent record of their trade history it is best to avoid that service no matter what you may read on the internet regarding that service!
Forex signal services should have every single signal well-documented with screenshots, entry and exit rates, stop loss and take profit rates, or have their trade history validated by a forex service provider like MyFXBook.
How to Avoid Forex Signal Service Scams
If you seek out the three traits shared above you'll already be on a path where you weed out the pretenders from the legitimate service providers although there are a few more steps you can employ to better avoid forex trading scams.
Conducting a WHOIS report is one method that I like to perform when backtracking the historical accuracy of a website and its claims.
By searching the domain in a WHOIS report you can see when the site was created, who it was created by (as long as a privacy package wasn't used to register the domain) along with its set expiration date.
If you come across a service provider that claims to have 5 plus years of trading success and you run a WHOIS report and see how the site was created only last week and is set to expire within one year then it's safe to assume that this service is likely not a trustworthy service.
Another way to conduct a background check into the legitimacy of a service provider would be to back-check any identifying information that they may have disclosed on their site.
This means running a corporate entity search query in a business registrar to see if the company is, in fact, real or by cross-checking an entity across social media platforms.
The last common way to avoid a scam would be to trust your gut and employ the ole adage if it sounds too good to be true, then it probably is!
If a forex signal service is claiming to have 99% accuracy for an extended duration of time then chances are you visiting a deceptive signal service trap, not a legitimate investment opportunity.
Top 5 Forex Signal Services of 2020
Elite CurrenSea
Elite CurrenSea is a forex signal service that provides outstanding transparency, reflects great trader reviews, and reflects a well-documented performance history with MyFXBook.
Their success rate averages around 70% while some weeks trading performances can range upwards to 90%.
Elite CurrenSea is quickly becoming one of the best forex signal services and given their innovative service and credible backstory it is easy to understand why.
You may learn more regarding Elite CurrenSea in our review or by visiting their site.


HugosWay
Despite a slump in performance history and custom satisfaction ratings, HugosWay is still leveraged by several thousand forex traders who enjoy the simplistic nature of using HugosWay's social trading signal services.
Eliminating the need to wait to receive a signal, with HugosWay traders can subscribe to the best performing traders on the platform and have their trading signals automatically executed onto their account.
With respect to social trading signal services, HugosWay is one of the best but be wary of their sometimes erratic trading performances and always make sure to use a smaller sum of your capital when using their services.
HugosWay does not charge a subscription or annual service but rather a $5 fee per traded lot.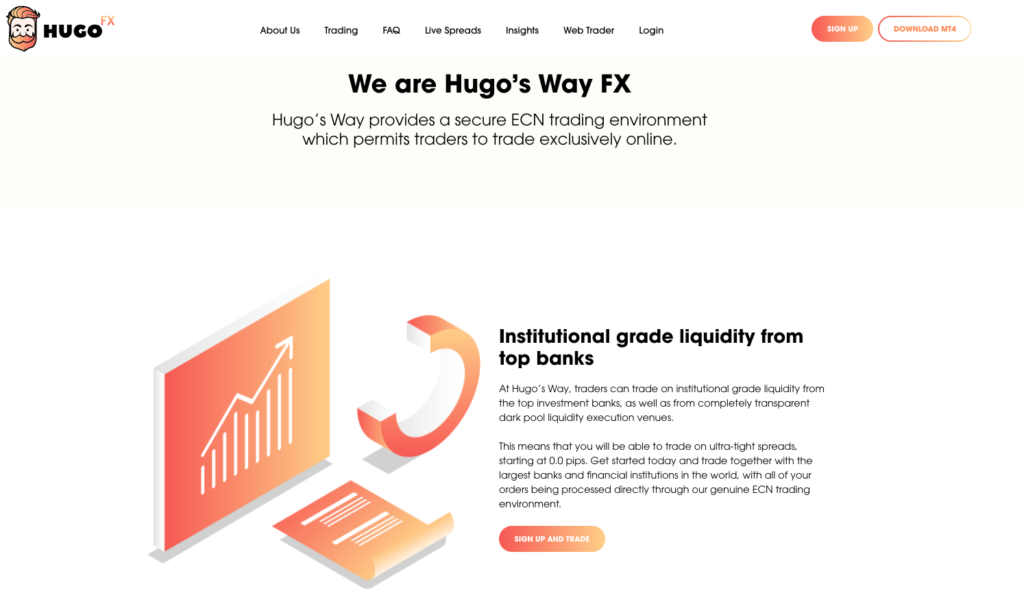 MQL5
On MetaTrader4 (MT4), MQL5 is the premier marketplace for forex signals, technical trading indicators, trading robots, and expert advisors.
You should know that any trader is able to offer their forex signal services or other services without proper accreditation or licensing although you can see a trader's past performances prior to commitment.
While this may be worrisome for some of you who are seeking corporate-based service providers, MQL5's diverse marketplace also brings to light trading opportunities and service providers you'd be hard-pressed to find anywhere else.
Prices vary depending upon service providers.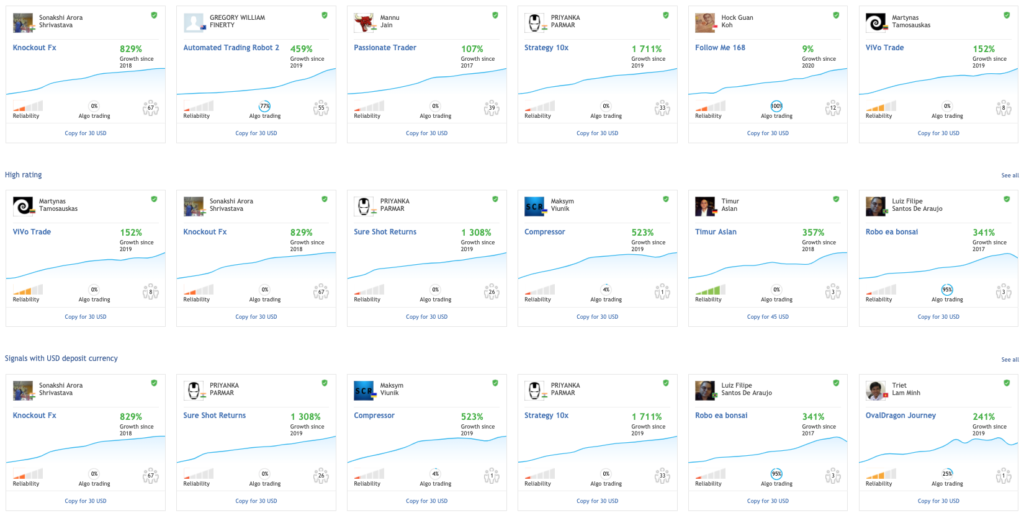 LearnToTrade
Learn To Trade is one of the UK's largest service and educational trading providers.
For signal services rendered, Learn To Trade provides forex trading signals and cryptocurrency trading signals though scalping and hedging methodologies while their success rate is documented between 68% to 92%.
Pricing for services ranges between $25 to $85.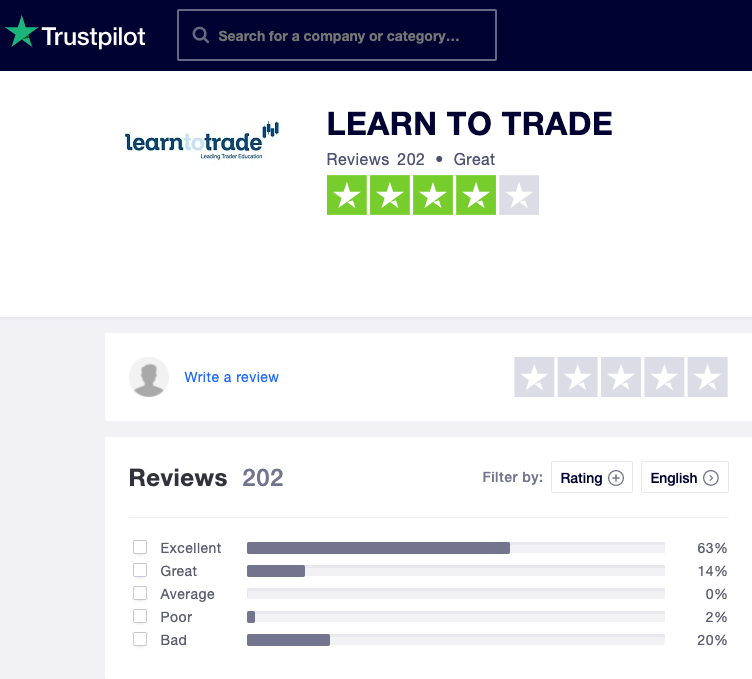 ForexSignals
ForexSignals by Premium FX Signal is one of the forex industries' most reputable signal services.
Every trading signal generated suggests a stop-loss order in addition to a take profit level while their platform has received multiple industry rewards over the past half-decade.
ForexSignals is operated by a corporate entity that reflects regulation licensing while their signal service accepts a vast array of payment options for prospective traders.
ForexSignals offers a subscription-based service starting at $57 per month.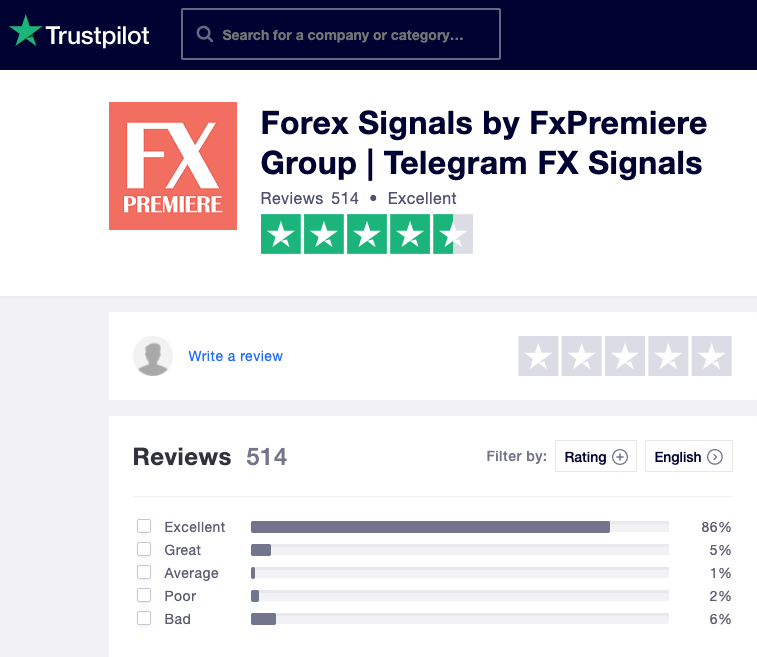 Closing Thoughts
Whatever your reasons may be for seeking out a legitimate forex signal service it is crucial that you conduct your "homework" before committing your money.
Before investing make sure you check a forex signal service provider's transparency, performance history, and online reviews from members who have prior experience.
Should you come across an entity that falls to pass this simple prerequisite then go back to the drawing board and seek out alternatives that are best suited for you.
If you should have any questions regarding where to get started, which signal services are ideal for your jurisdiction or anything related to forex trading please don't hesitate to reach out to us at support@vladimirribakov.com or drop us a comment below!
Thank you for taking the time to read my article and hopefully you were able to extract some value from it in one way or another!
Tim Lanoue
Guest Author