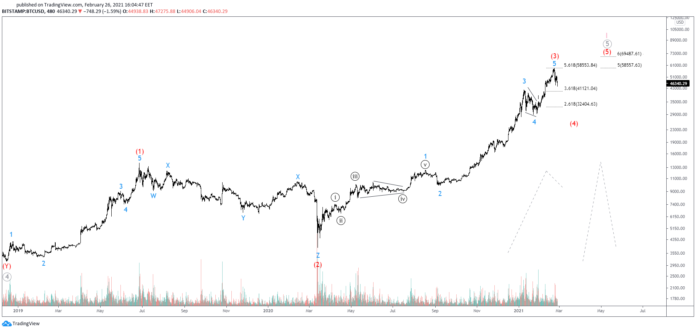 BTC's weekly decline below the $50k barrier continues at the end of the month as bulls' confidence deteriorates on increasing bearish speculation.
My Elliott Wave analysis indicates that prices overextended in blue 5, reaching a duplication of blue 1, which is seen rarely. According to Elliott's guidelines, one wave of the three motive waves is often extended in a 5-wave move, whereas the other two are equal. With blue 3 having done the 3.618 extension of blue 1-2, I expected blue 5 to end at the 4.618 extension below $50k.
Is The Correction Complete?
The red impulse suggests that wave (3) is in and a correction in red (4) can be well expected to continue — if it's not completed already. Should prices break lower, the next important levels lays lower down at $41k and then 32k. This should not be seen as that a break of the former will lead to the latter level; it could be anywhere between.
Bulls Expected to Return
The end of the correction in red (4) would be seen impulsive with a break to fresh highs expected to end the cycle. Since red (3) ended at the 5.00 extension of red (1)-(2), red (5) could get us to 6.00 near $69k. However, should we take the internal structure's nature in mind, prices could extend higher.
Only then can we anticipate a dip in cycle wave II. In fact, any fresh all-time high could be the trigger for that dip. Unless if it has already started.
The End of the Bullish Sequence?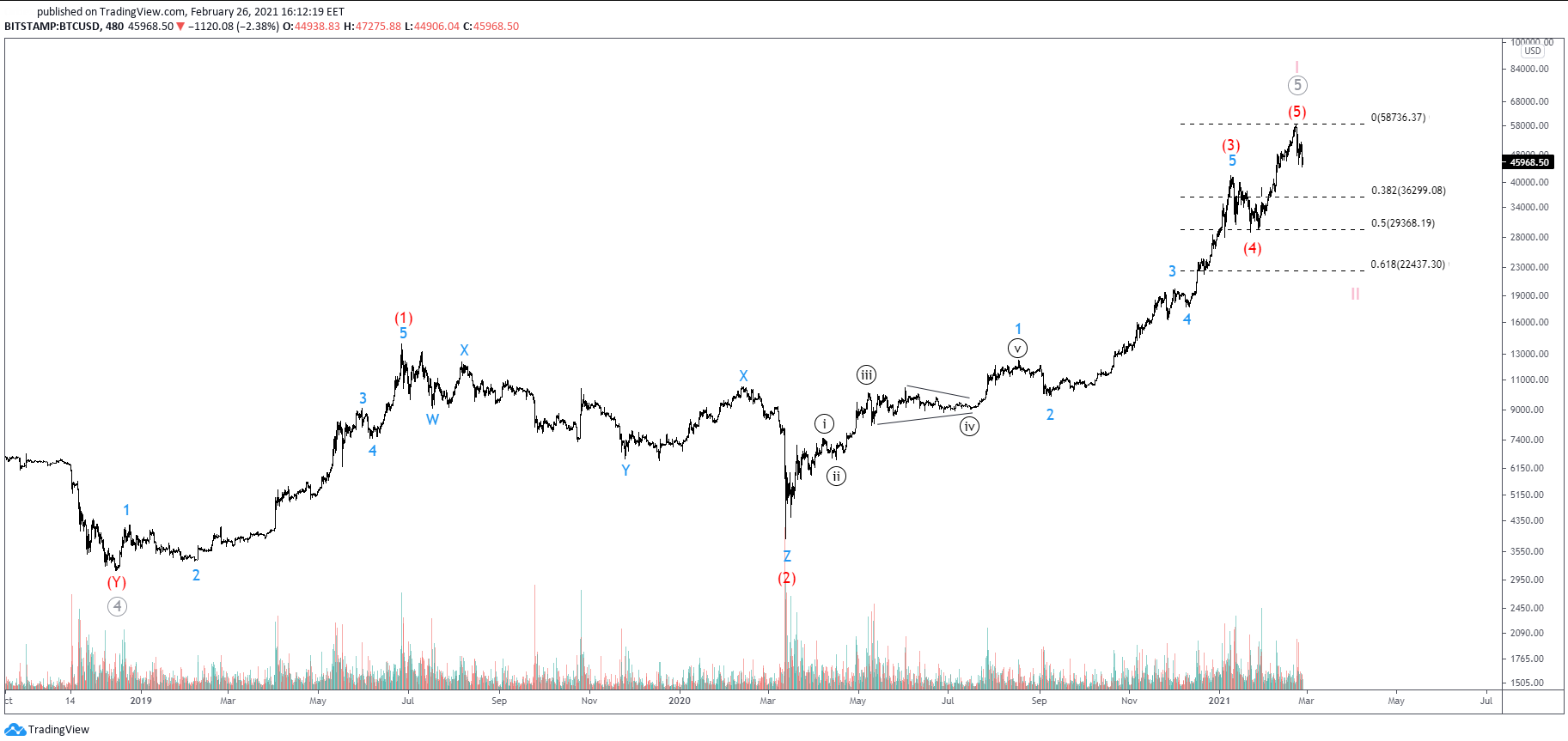 A less optimistic count suggests that the bullish sequence in cycle wave I is already in. In such scenario, the internal structure of the blue impulse would have had an extended 5 rather than an extended wave 3. In both cases, the Elliot wave rule that wave three is never the smallest of the motive waves would be respected.
Downside Targets…
The second count could allow for a bigger correction in cycle wave II as the support levels are projected using the Fibonacci retracement tool. Should we assume an optimistic view, the $36k makes a shallow pullback. Should we assume a less pessimistic view, prices could decline to 22k and even lower. A pessimistic view, however, could lead to anywhere below $13k. But with the adoption of bitcoin as a safe-haven, this scenario is the least possible.
About the Author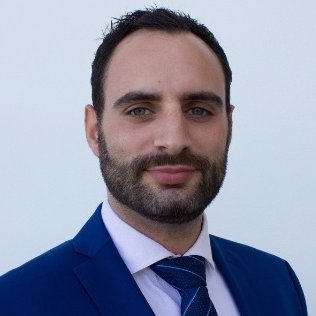 Stavros is an licensed Forex professional, currently heading the investment research team at a reputable broker. He has demonstrated history in proprietary trading, Elliott Wave analysis and educational content writing. He is seen writing in the best sites for traders.
You can follow Stavros on Twitter and Linkedin here: twitter.com/StavrosTousios & linkedin.com/in/stavrostousios/