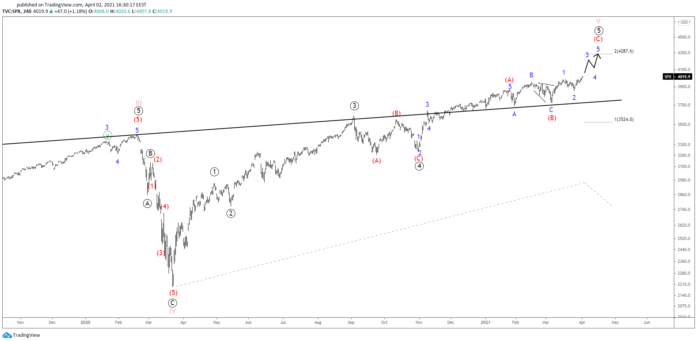 The prices of the SPX500 broke to an all-time high in today's trading session, reaching the 4020 figure on the back of a bullish impulse in blue 3.
Despite registering a fresh local top as part of an internal structure that belong to blue 3, the whole minor degree 5-wave move, is corrective in the intermediary degree (red).
As part of a primary ending diagonal, all red waves are corrective in this particular scenario. Regardless of ④ not entering the territory of ① the corrective upside sees the structure as more corrective than it does impulsive as the PSX moves up in 3-wave moves.
Should this scenario prevail, market could extend to 4287, where the 200% Fibonacci extension of waves ① and ② lays. This is projected as a target for the index since wave ③ extended 100% of ①-②.
One could argue that prices moved up impulsively because there is no wave one penetration.
Will We Get Another 5-wave Impulse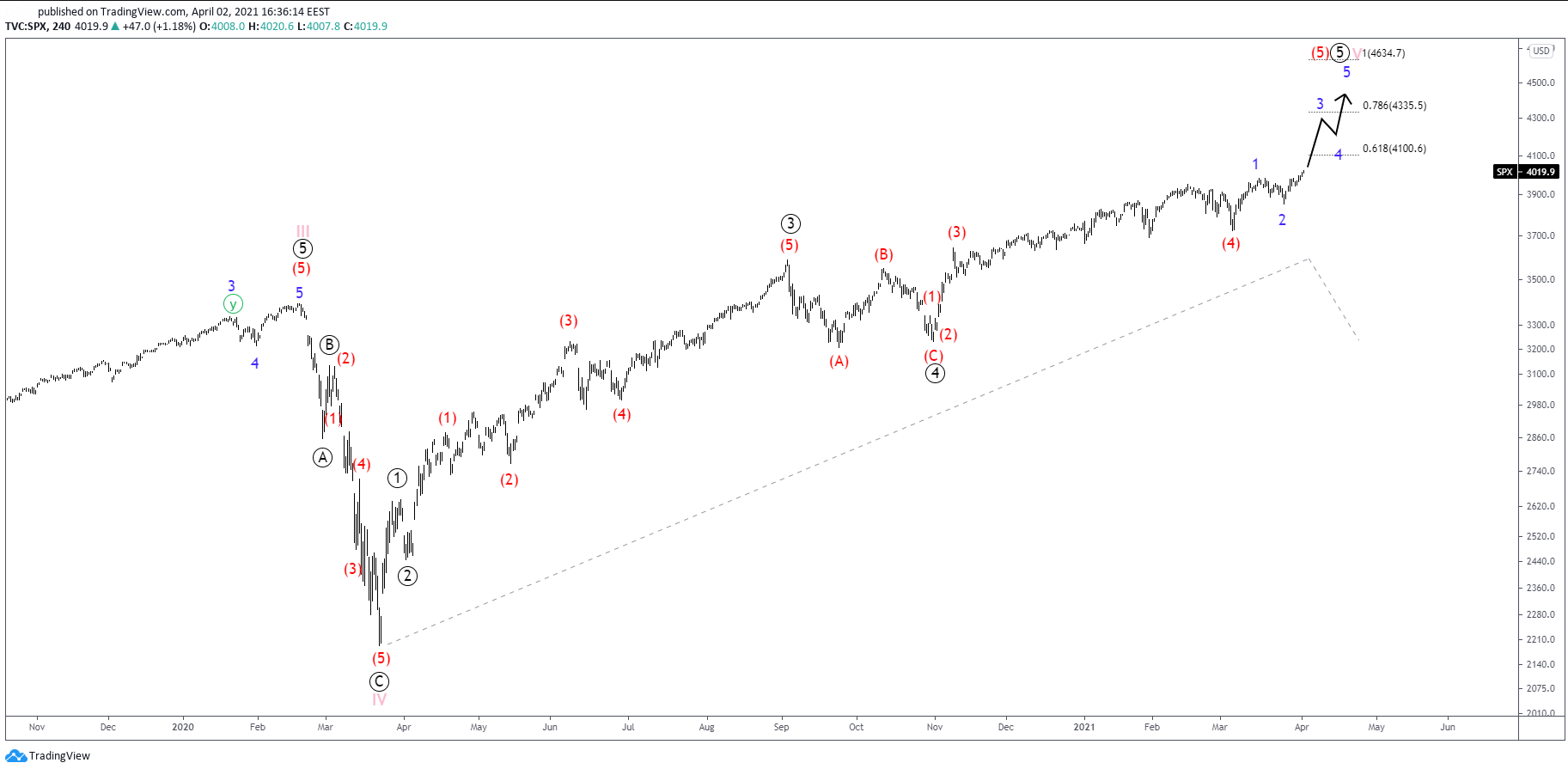 This particular scenario, would most likely end up giving a higher all-time high before the reversal takes place, ending at around the 4634. The said level is the 100R% Fibonacci of waves①-③-④ as a 5-wave impulse requires the tool to be used differently.
Should this scenario prevail, we should receive an early sign from price action. First of all, the 4287 will break. And second, blue 3 is likely to be extended –ie contain an internal structure.
Long-Tern Structure Hints at Internal Ending Diagonal
There is a chance that the blue 3 is not extended, and instead it takes a corrective formation. A correction in the last wave, could only be an ending diagonal. Therefore, should the upside move be less than 100% of blue 1-2, then the probability of an ending diagonal would increase.
Looking at the longer-term, wave ⑤ 61.80% Fibonacci expansion brings us at around 4405.
About the Author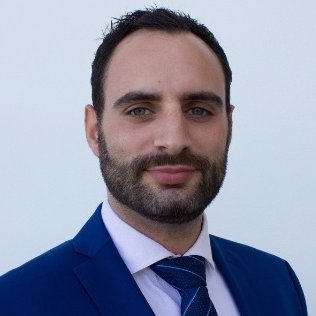 Stavros is an licensed Forex professional, currently heading the investment research team at a reputable broker. He has demonstrated history in proprietary trading, Elliott Wave analysis and educational content writing. He is seen writing in the best sites for traders.
You can follow Stavros on Twitter and Linkedin here: twitter.com/StavrosTousios & linkedin.com/in/stavrostousios/