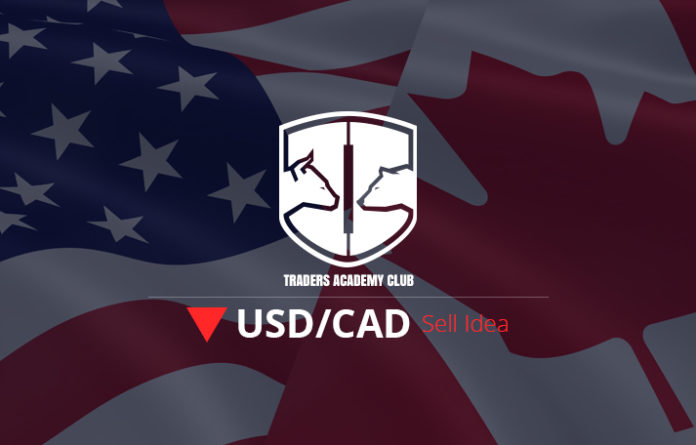 Hi Traders! USDCAD Short Term forecast update and follow up is here. On July 21st I shared this "USDCAD Short Term Forecast" post in my blog. In this post, let's do a recap of this setup and see how it has developed now. If you would like to learn more about the way we trade and the technical analysis we use then check out the Traders Academy Club. Spoiler alert – free memberships are available!
Missed this trade?
Never miss a trade opportunity again! Join the Traders Academy Club
My idea here was as follows:
USDCAD H4(4 Hours) Chart
On the H4 chart, the price broke below an important support zone and we had evidences supporting the bearish view. So I was expecting the price to continue lower further in the short term. (You can find the detailed explanation of my idea here).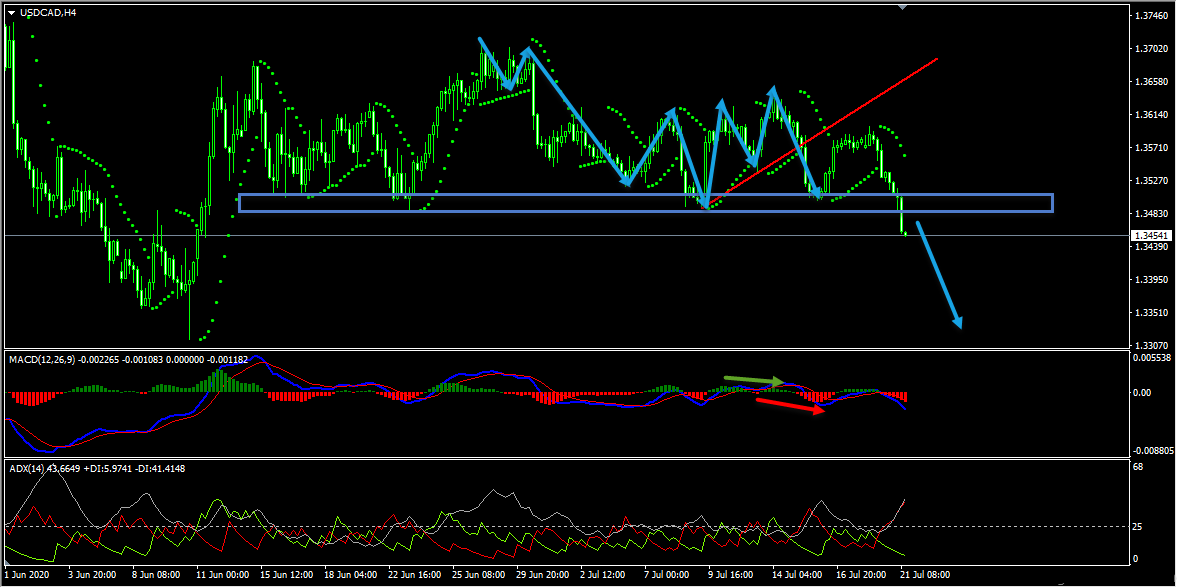 USDCAD H4(4 Hours) Chart Current Scenario
So based on the above-mentioned analysis, my short term view was bearish here and I was expecting the price to continue lower further. After the breakout of the important support zone, we had a pullback and the price retested this important support zone (which acts as a resistance zone after the breakout). You can see this pullback clearly on the H1 chart, we also had a bearish hidden divergence that had formed between the first high that has formed at 1.35992 and the second high that has formed at 1.34822 based on the MACD indicator which we may consider as a fact supporting the bearish view. The price then moved lower exactly as I expected it to, delivering 150+ pips move.
USDCAD H1(1 Hour) Chart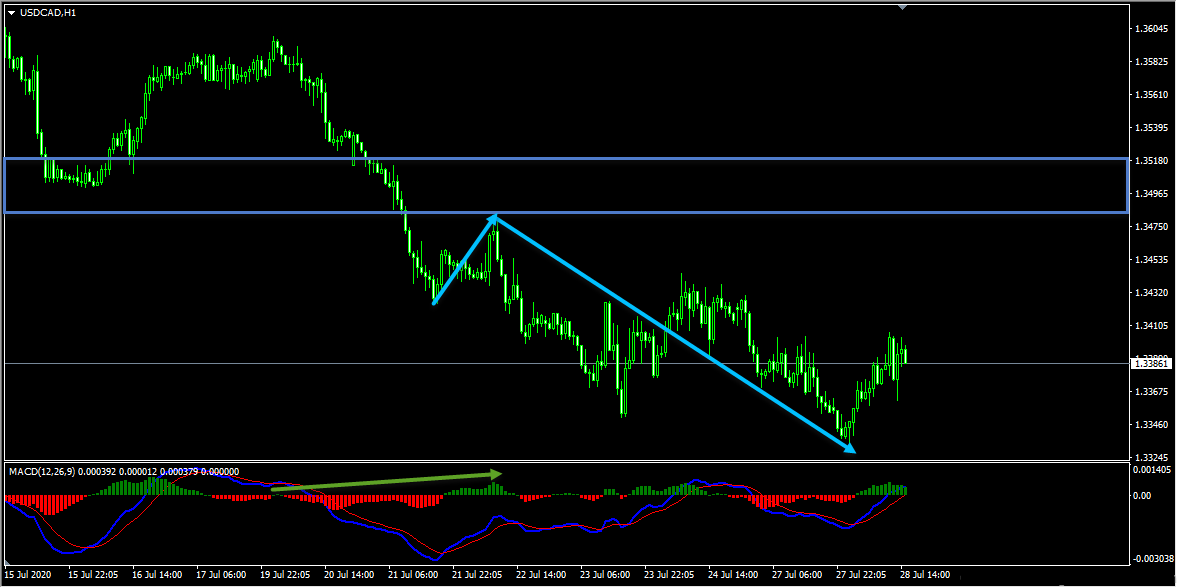 We then had a bullish divergence between the first low that has formed at 1.33505 and the second low that has formed at 1.33303 based on the MACD indicator on the H4 chart, which is a contradictory sign. So if you are still involved in the sells then this is a very important place to consider and manage your trade (cash out or partial cash out or trailing protections or partial hedge, etc.. depending on the strategy that you work with).
Note: If you want to learn about Money Management you can find it here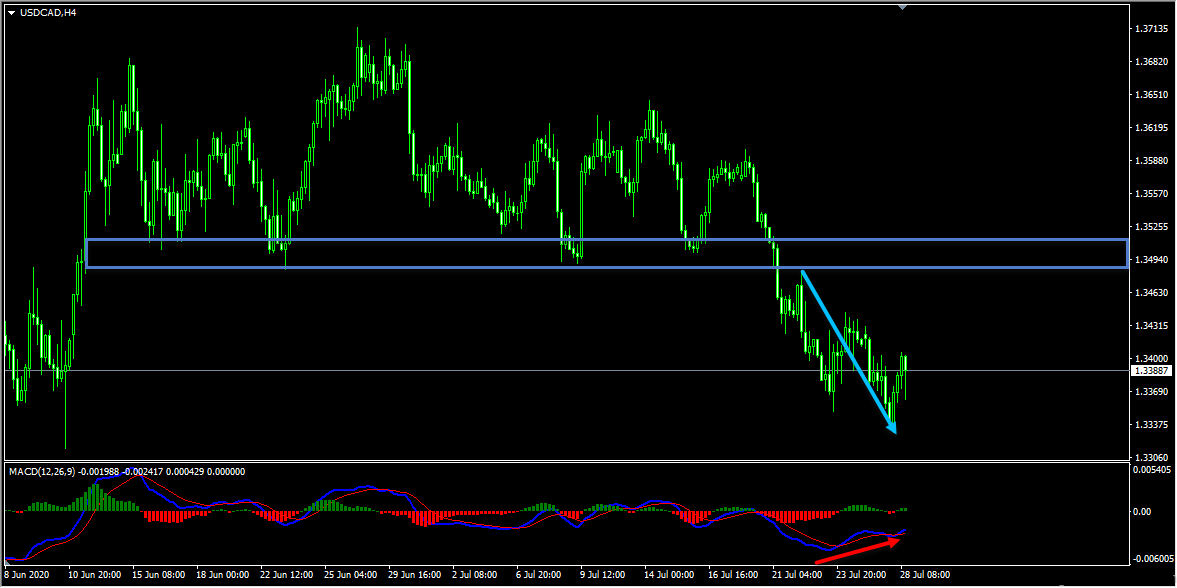 As you can see in the example above how the market provided us hints with all these facts which acted as evidences of bearish pressure and then how the price moved lower after that. Then again the market provided us a contradictory sign, this is exactly when we should consider managing our trade. This is why I always say that as traders we should follow the facts and hints that the market provides us and take the right action.
For similar trade ideas and much more join the Traders Academy Club and get access to our complete watch list and trade report. 
This is how the report looks like. A table with the hottest market opportunities, screenshot behind every pair and time frame (anything that is in blue inside the table is clickable and leads to a screenshot) + a summary in text format, kind of highlights. And of course Live Market Analysis every single day.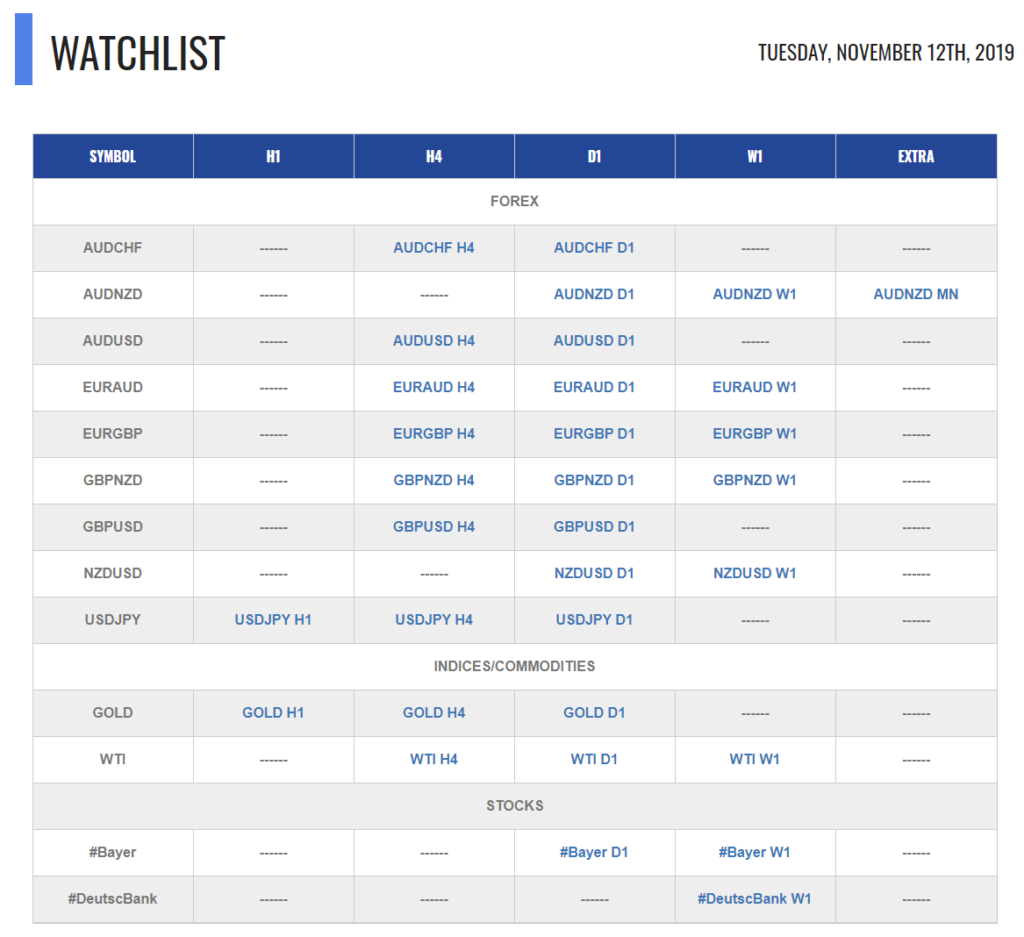 If you have any further questions, don't hesitate to drop a comment below!
Happy Trading!
Yordan Kuzmanov
Chief Trader at the Traders Academy Club