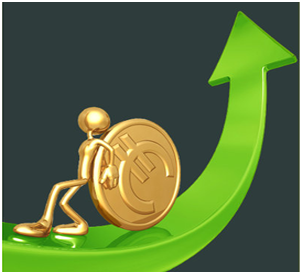 Hello friends
Good morning, good afternoon and good evening
Have you ever wondered about adding to your losing position, and if it is the right move to do? You have probably thought to yourself that the market will eventually go in my favor if I just hold on to the position long enough.
Well some trader believe that adding to losing positions is crazy and should never be attempted especially by new traders.
As a matter of fact this technique is considered by many to be too much of an advance forex trading technique that should not be attempt y most traders.
But I am here to tell that I have made most of my earning throughout my career doing this exact thing. I believe if it is done correctly you can magnify your profits from a signal trade exponentially.
Let me give a little back ground on the concept.
The actually term you might know it as is called averaging up or averaging down. You average down when you are in a long position and price is going against you and the opposite is true for averaging up. This might seem to be scary and risky but in our club we do this all the time and it's not that scary once you understand how to implement the forex trading strategy.
I believe that adding to losing position during the right market condition can improve the way you trade Forex if you have entered to early and price starts to go against you.
No I must admit that this type of money management style is not for everyone but it is the style that I use and that some of my members use and that my students use. And if you decide to use this style you than must accept both the good times and the bad the times of using this style.
When you choose this style of money management you take on the notion that you will be holding the trade for long term; you have done you analysis whether fundamental or technical and you believe that the trade will go you in your direction even if price goes against you at first.
No it doesn't matter about the strategy that you use to enter the, but if you have been follow us on this blog than you know that I am a divergence trader and that is the strategy that works best for me. All that matter is that once you implement the strategy you manage it properly.
In another post I will discuss about the market conditions that we look for before using such a technique. Remember market conditions are very important when using such a money management technique. The way that we use this technique, we have to see extreme market conditions in the market that is we want to see a trending market conditions as this technique does not work with a ranging market and the more extreme the trend is the better.
But I will explain all about this in another post
Club members have access to webinars explaining more in detail to get your access CLICK HERE
Well that is all for know
Until next friends
Vladimir
Advertisement