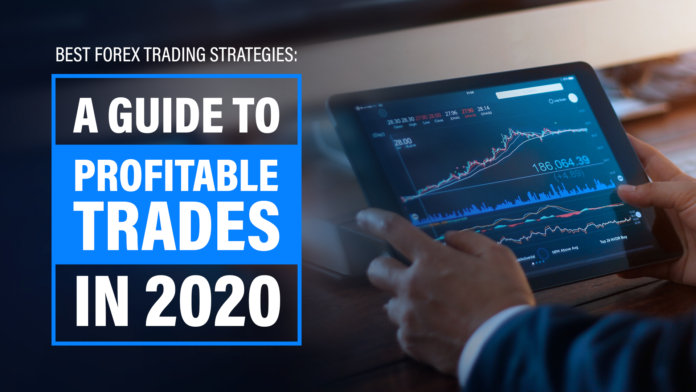 Welcome to our Guide to Profitable Forex Trading in 2020!
Given the wide-spread effects of COVID-19, more individuals than ever are on the prowl for alternative forms of generating income due to job losses, financial hardships, and fear of the uncertainty regarding the future of mankind.
With over 1 million cases of COVID-19 reported, the Coronavirus pandemic has taken full flight and has found refuge plaguing not only the physical well-being of individuals but also the peace of mind of entire populations across the world.
It is not an understatement to proclaim that the human race has not felt these kinds of detrimental effects generated by the Coronavirus since the time of World World II.
These are facts, and as such, will continue to hold true while the future will take note of these unprecedented times as not only an opportunity to learn from our struggles but also our triumphs in the face of this unforgiving pandemic.
In an attempt to help arm individuals across the world, we've taken the time to construct what we hope you will find to be a definitive yet compact guide that you can follow towards generating a supplementary source of income through the investments and leveraging of the foreign exchange market.
What You'll Find:
Forex Trading Fundamentals
Many of you who are taking the time to read this may be surprised to learn that the foreign exchange market is the largest financial market in the world.
On average, the forex market generates a turn over of over $5.1 trillion – which for comparison sake – is a little over 20 times the volume of the stock market.
Naturally, as a byproduct of the monumental volume of the FX market, the FX market has long attracted financial institutions, global corporations, commercial and central banks, professional money managers, hedge funds, and more recently, retail forex traders.
So it's safe to say that forex trading just didn't come out-of-the-blue, it's been here for quite some time and will continue to be for the unforeseeable future.
Now that you possess a better scope and perspective regarding the size and trading frequency of the foreign exchange market let's move on to need-to-know forex trading resources that have proven invaluable to traders over the decades.
** If you are completely new to forex trading make sure you visit our Forex Trading Guide for Beginners to learn the ins-and-outs associated with FX trading **

Valuable Forex Trading Resources
Some of you are likely familiar with the saying, "Show me your friends and I'll show you your future."
Well, a similar principle can be applied when it comes to surrounding yourself with the proper investment tools required to tackle the unrelenting foreign exchange markets.
If you continue to rely upon unfounded trading systems or trading tools that aren't designed to suit your style of trading you are ultimately working against yourself and increasing your chances of failure – which no one ever wants to endure.
Trading resources that every FX trader should familiarize themselves with would be:
An economic calendar is a powerful tool that can help traders employ what is referred to as Fundamental Analysis.
By having access to an economic calendar, you as a forex trader can keep up with real-time news publications that can have an effect on the performance of an asset you may be considering to invest.
Additionally, you can see scheduled news announcements that can be used as a warning ahead of time not to invest a particular asset 15 minutes before, during, and 15 minutes after the announcement has been made.
FXStreet.com has a pretty reliable Economic Calendar Here.
Real-time charting solutions will be a crucial tool that you will rely on to conduct your trading strategies, employ various outside-the-box trading approaches, and use to test your trading theories for when they should inevitably begin to make their debut.
Among the most popular Forex trading charts include MetaTrader4 (MT4), TradingView, and MetaTrader5 (MT5).
Technical indicators are a natural integration of forex charting solutions and are used by hundreds of thousands of traders across the world for strategy implementation, generating high-probability trading signals, and confirmation measures by investors to help traders predict the future direction of a targeted asset (also referred to as a financial instrument).
Over the course of 5 years, Certified Financial Technician and a full-time forex trader of 14+ years Vladimir Ribakov, has amassed an educational-level forex trading course.
This course delves deep into the fundamentals and complexities associated with forex trading, provides insight to exclusive trading strategies that have withstood the test of time, and more importantly provides traders regardless of experience level with the know-how to accurately and consistently begin trading the foreign exchange markets.
To finalize this section, Vladimir Ribakov also shares weekly forex trading ideas and projections that can be found on Vladimir's YouTube Channel.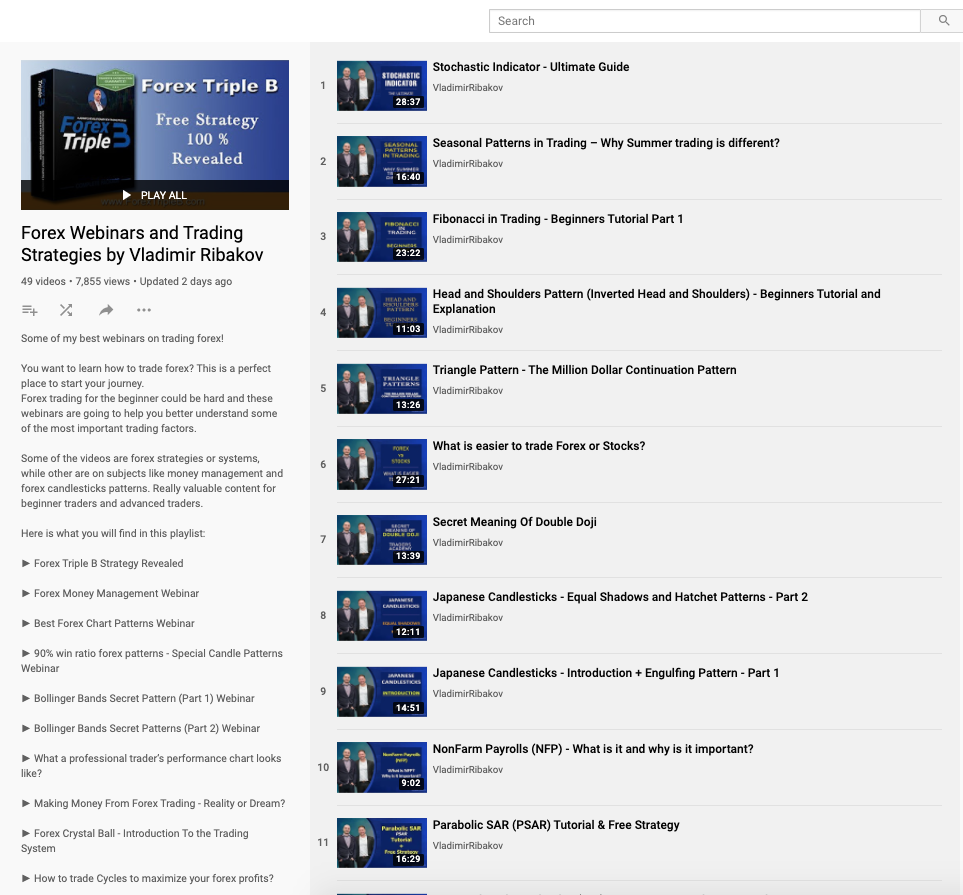 The Importance of Trading Psychology
As you are all well-aware of, we are facing difficult and trying times!
Everyone has been affected one way or another by the Coronavirus.
Given the ripple effects of the COVID-19 pandemic, traders are already investing in a heightened state of anxiety and fear.
Fear for the unknown, fear from job losses and financial hardship, and so much more that we'd never be able to accurately articulate for future generations to come.
It is because of these truths that traders must employ extraordinary caution and show exceptional refrain when it comes to the live investment of forex and contracts-for-difference.
Over the course of Vladimir's trading career, he has seen just how deep the valleys of the FX markets can take an investor but has also relished his victories at the peak of his success.
As a result, he knows a thing or two about how to manage emotional trading, how to remove emotions from the forex trading equation along with how to handle the rigors and stress that can make an unwarranted appearance without invitation.
Below are two well-known publications by Vladimir that can add great value to you:
An additional publication you may find value in would be Top 10 Forex Trading Books of 2020.
Top-Performing Trading Systems (2020)
If you don't have the luxury of taking the time to self-educate yourself regarding the ins-and-outs of the foreign exchange market or how to effectively trade online then you can always consider an online trading system – but be sure to exercise extreme caution.
It is common knowledge that over 90% of the trading systems that flood into the online trading arena are scams.
However, you should know that there are consistent and accurate trading systems that have not only proven their worth but have gone on to put up some incredible performance results.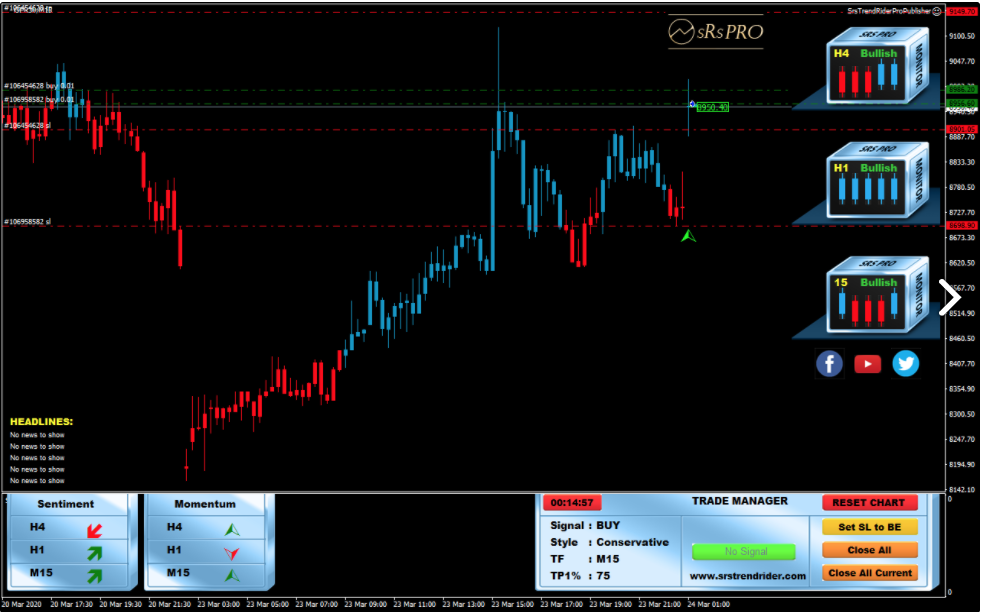 We've recently taken the time to compose Case Studies and in-depth reviews regarding some of the top-performing, trader-approved forex trading systems available for online trading:
All of the trading results of these online forex trading systems have generated a cumulative success of over 70% over the past 4 months.
Each of these system's performance can be verified through our Performance Page.
Additionally, all trading results have screenshots automatically taken upon trade entry and trade exit while the documentation of entry rates, exit rates, trade direction, and the trading outcomes are all documented for increased transparency.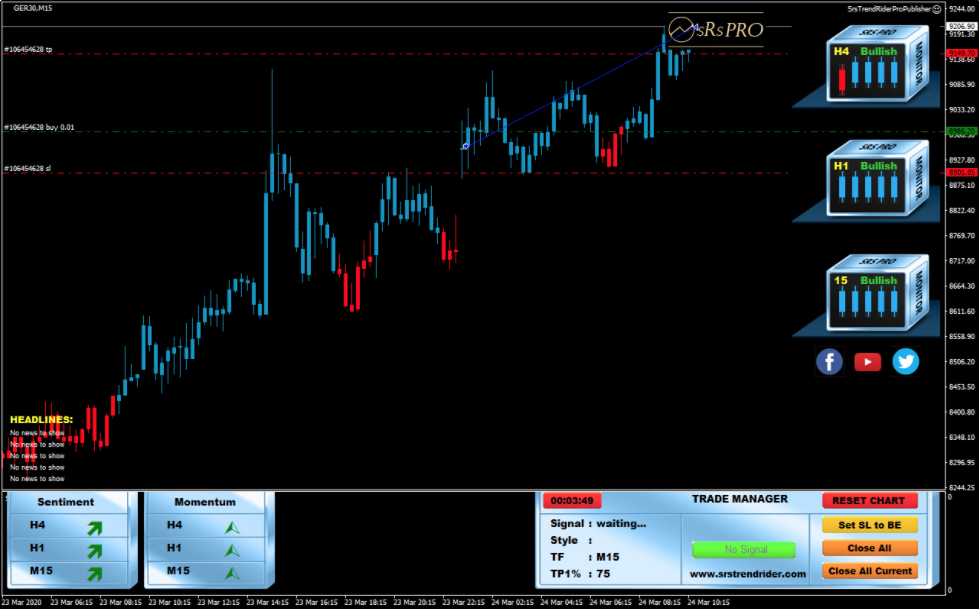 Ultra Powerful Forex Charting Patterns
Vladimir constructed a concise Forex for Advanced Traders Guide that has been leveraged by hundreds of investors for a few years now.
Among the main subjects of discussion brought to light would be invaluable charting patterns that every trader should know if they wish to accurately and effectively invest on their own without the aid of a trading system.
Trend continuation patterns, trend reversal patterns, identifying breakouts, bounces and false breakouts along with powerful Divergence trading insight have long been implemented by traders to exploit the foreign exchange market and take advantage of high-probability trading opportunities.
Additionally, you may consider enrolling with Divergence University, where novice traders become educated in the art and science of Divergence trading – be warned, Divergence University is not for the faint of heart and was created by Vladimir Ribakov to provide thorough college-level trading courses. 

How To Score a Free Trading Demo Account
One of the most powerful tools that traders have access to within the foreign exchange and online trading arena would be access to a free demo account.
We've recently composed the Ultimate Guide for the Best Forex Demo Accounts (2020) where we go over the important elements to seek out when trying to find a dependable and free forex demo account along with 8 questions that every day trader should ask themselves before trading forex live.
The additional information you will find would be where to find forex trading strategies, free educational forex trading webinars along with the importance of only getting demo accounts with regulated brokers.

The Importance of Regulated Broker Trading
Like every other industry in existence, there are scams that traders must be warned and educated against.
We wish we could say that the forex industry was different but that is not the case.
Scammers have long since taken advantage of unsuspecting traders and these scammers appear in all shapes and sizes.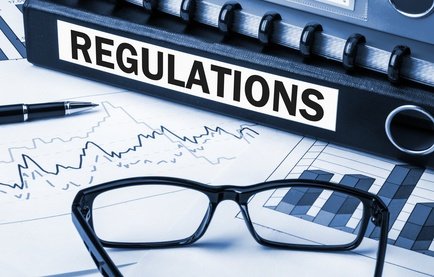 However, the most important area that you should be warned about would be the hazards of trading online without a regulated broker.
A broker that is not regulated is not overseen by a governmental or regulatory body and is at complete liberty to manipulate their platform and fleece, innocent traders, out of their hard-earned money.
That is why we have dedicated an entire guide regarding the importance of forex regulations, the type of regulatory agencies and their supervised countries along with answer crucial questions pertaining to why you should ONLY invest with regulated brokers.
Here's our Definitive Forex Regulations Guide | What You Need To Know About Forex Regulations in 2020.
The Bottom Line
As you know, we are experiencing times of uncertainty and great struggle as a result of the widespread effects generated by the Coronavirus pandemic.
Millions of people across the world have lost their jobs, the unemployment rate has shown never before seen record numbers, and many families are facing financial hardships not knowing how they will cover the financial burdens ahead of them.
It is heart-breaking and absolutely crushing to see these effects on such a wide scale and the sad reality of the matter is that it will only get worse before it gets better.
With over 1 million cases of the COVID-19 reported and over 50,000 deaths it is more important than ever to stay optimistic, resourceful, and continue to look for outside-the-box methods for supporting your loved ones and yourself during these exponential hardships.
Stay strong, be resilient, don't give up and dig deep to provide a better future for those important people around you and continue to hope for the best.
We are here for you should you ever need us and just know if you have any questions regarding how to get started with forex trading, what you should know along with finding the best performing trading systems that aren't scams then know we have your back and can be reached day-and-night at support@vladimirriribakov.com.